Kontakt bargains and special offers galore…!
This is where we keep our special offers, deals and bundles. Some of these are fixed packs with a neat discount over the list prices, and some of them are customisable roll-your-own combos of Kontakt instruments so you can decide what you want!
If you like a bargain, you're going to want to bookmark this page 😉
What's on Special Offer right now?

Earn MongoMoney for big discounts!

This is really simple and really cool: every time you buy something, you get rewarded with MongoMoney. (Mongo counts this out on his stubby fingers every day.) Every 1 MongoMoney gets you a cool €1 discount off your next purchase, and you can earn them in two ways: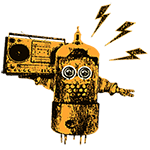 You get MongoMoney for every €10 you spend. If something costs €10, it'll get you 1 MongoMoney worth a €1 discount on your next purchase. If you splurge and buy a big basketful of stuff, you're going to be able to get some items completely free next time.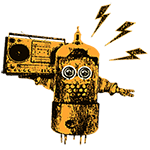 You get 2 MongoMoney for writing a review. If you own several of our instruments already, log in, tell others what you think of them, and rack up some MongoMoney in exchange! Note that the reviews don't have to blow smoke up our ass to earn points 😉
Two small restrictions: MongoMoney is awarded for all purchases except those from the Q Up Arts Corner, which don't generate points and can't have points redeemed against them. The Emulator II UOS instruments and Sahara will generate points for you to spend on other purchases, but can't have points redeemed against them.
Pre-Configured Bundle Deals