Description
3 selectable digital wavetable oscillators, each with individually-controllable Dirt • Introduce increasing levels of instability, confusion and drift • Atmospheric radiowave static serves as a noise source • Airy, breathing high frequencies and unpredictable, hesitant tones a speciality! • Powerful, syncable multi-wave LFOs • Over 70 factory patches, plus awesome Glitch control for randomised new sounds


Contamination, as its name suggests, begins with three clean, shiny digital waveforms – each different to the others, covering distinct and complementary spectral bands – and gives you the power to contaminate them with progressively greater quantities of dirt, drift, confusion, noise, instability and downright chaos. At the heart of the synth engine sit three subtly shifting oscillators derived from Synthesis Technology's Morphing Terrarium, a neat little box of "morphable" wavetables. Each of these oscillators can be switched to provide one of three waveforms – A, B and C – which take a step away from the analogue staples of saw, square and triangle in favour of unabashedly digital tonalities.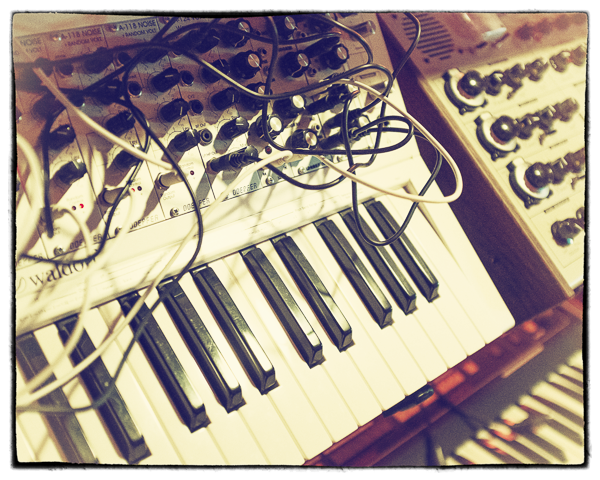 With the Dirt sliders at their minimum, these waves come through cleanly, letting you build solid, stable, conventional synth sounds with a pronounced digital edge. But who wants to do that when you can crank the Dirt up – and introduce all kinds of mad wonder into the sounds?
The more Dirt you add, the crustier the waveforms become: we fed the Morphing Terrarium various heavily randomised contol voltages in order to get it throwing glitchy, haphazard versions of the core waves, then distressed it even more to generate as much dirt as we felt it could handle. That happy chaos can be driven even further by roping in the three LFOs, each of which has a random setting that perfectly suits Contamination's erratic personality. Push the edginess by twisting the Overload control, smooth out some of the really insane stuff with the resonant Filter circuit, and perhaps bring up the Sub Oscillator to beef things a bit. And then why not push the whole lot through one of the convolved Spring Reverb tanks to give it some retro spacial wonkiness?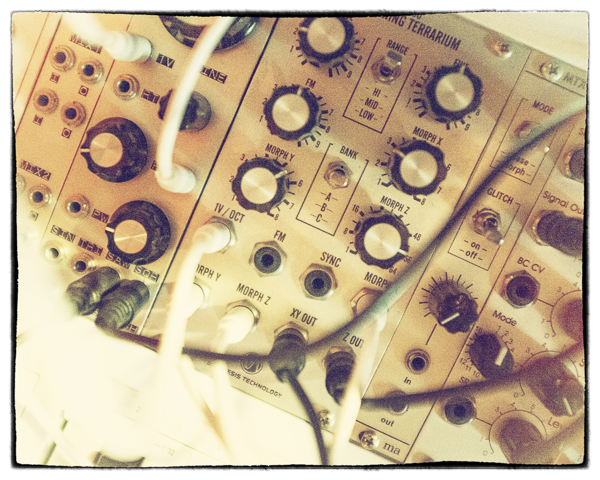 There's more: the Noise circuit in this thing has been replaced by a Static slider which fades up randomised atmospheric static stolen from our shortwave radio rig, complete with weird wireless phenomena and general coolness. There's a full bank of Effects ready to add Dopplering space-echoes or swirling Leslie treatments. And of course there's our ever-popular Glitch control, which generates new patches with one button-click, by randomising Contamination's settings in a musically intelligent way.
Although you can use Contamination as a conventional synth, its sweet spot is firmly in the territory of complex, evolving sound-design – going to it for bread-and-butter basses and leads is probably not playing to its strengths, and for us it really comes into its own when placed in the mix with warmer, analogue instruments that serve to balance its unmistakably airy, digital voice. Its speciality has to be strange and damaged-sounding pads, tremulous and on the verge of breakup, and these can really add a unique, unusual flavour to your tracks. Find out how good it feels to dial up the Dirt…!
---
(All our Kontakt instruments require a full copy of Native Instruments Kontakt v4.2.3 or higher (including all versions of Kontakt 5). Kontakt Player is not supported: instruments will load, but will time out after 15 minutes. See the FAQ for further information.)