Kontakt goodies from our friend and collaborator Doug Morton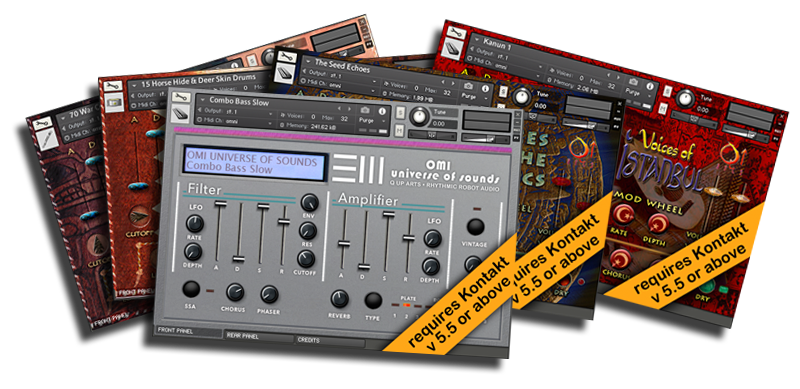 This corner of the site showcases the work of our friend and collaborator, Doug Morton, who runs Q Up Arts in California. We got involved with Doug when pursuing our Emulator II project, and have really enjoyed working with him. Doug cut his teeth creating the amazing Universe of Sounds sample libraries for the EII back in the 80s, and now makes wonderfully evocative ethnic sound libraries for Kontakt. So we're including some of his work here for anyone who wants to add a little cross-cultural cool to their tracks.
Please note that while we usually insist on selling only instruments that we've sampled ourselves right here in the lab, we're making an exception for Doug's stuff simply because he's been in the sampling business from day one and we love his work. But you will need Kontakt 5.5 or above to run these instruments – slow adopters take note!
Please note – these instruments all require Kontakt 5.5 or later.