Description
Choir sounds from the dusty past • Unique single-dial "Vintage" control for simple but powerful timewarping • Combined acoustic and synthetic choral tones for a wide sound palette • Vintage "Icon" reverb to add gloss and shimmer • Rich, massed vocals or crusty, erratic warbles… you choose!

Vintage Choirs is also available as part of a bundle deal with its sister instrument, Vintage Strings. Visit the Hot Deals Page to grab this neat saving.

The warmth and familiarity of the human voice make choir sounds particularly evocative to the ear – particularly when used as a background bed against which to showcase solo instruments, or as the starting point for a lush synth pad. It's no accident that almost every sampler worth its salt has included choir oohs and aahs, and often more ambitious vocal arrangements; and  it's also telling that some kind of human voice emulation forms part of the soundbank of most synthesisers. Of all the acoustic tones, the voice is the one we know most intimately; and even when it's produced by a synth, there remains something uniquely appealing about it.
Vintage Choirs takes both acoustic voices and synthetic choral tones as its building blocks, allowing you to blend, thicken and detune multiple instances to get a really rich ensemble effect – and then to shape and control that sound with envelopes, LFOs and effects. But of course the really neat part is the Vintage knob, which smoothly dials between clear, crystalline choirs and their scratchy, shellac-shedding ancestors. With a single twist you can timewarp your patches back to the era of platters and tape-replay, yielding erratic, uncertain, tremulous sounds that evoke days long gone.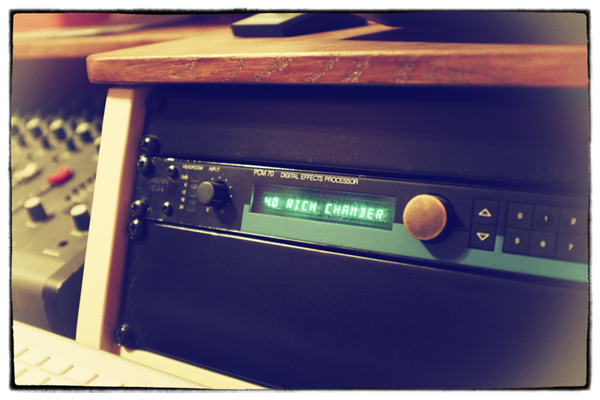 Vintage Choirs is the sister instrument to Vintage Strings, and both of them share a clear and simple control set and our wonderful convolved Icon Reverb – sampled from the Lexicon PCM70. This adds a wonderful smooth period-appropriate classiness to your choirs, letting them breathe. And of course there's the Glitch button sitting there waiting to be pressed: every click will generate a new, musically-randomised patch for you to try out (and save, if you like it).
Bringing the crusty warmth of the Chamberlin, Mellotron and Optigan era to bear on choral patches brings the voices of the past back to life in your music. For pads that breathe, Vintage Choirs is the way to go.
(All our Kontakt instruments require a full copy of Native Instruments Kontakt v4.2.3 or higher (including all versions of Kontakt 5). Kontakt Player is not supported: instruments will load, but will time out after 15 minutes. See the FAQ for further information.)