Description
All 48 factory patches from the truly awesome Jupiter 6 polysynth • Simple but powerful control set including Tilt EQ, Filter and Amplifier so you can craft your own sounds • Velocity-to-volume and Velocity-to-cutoff retrofitted so you can enjoy expressive, responsive patches • Classic sounds for 20c per patch!

How about this for an idea: an entire, brand-new Jupiter 6… for under ten euros?
That's basically the thought behind our new PatchVault series: to wrap up the factory sounds of classic keyboards in a slick but powerful interface that lets you play them just as nature intended… or warp them into sounds of your own design. And to put all that power in your hands for the rather astonishing price of 20c per patch.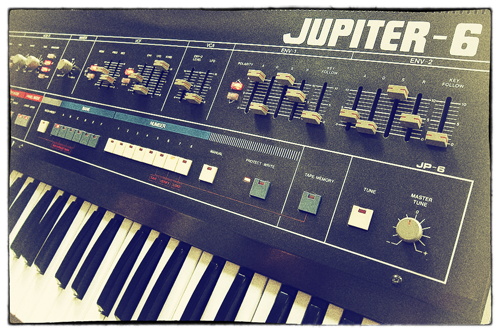 Each PatchVault instrument encapsulates the soundset of a major synth of the past, bolting on some essential performance-oriented controls so you can really enjoy those patches. We've captured those glorious filtersweeps and lush pads in all their majesty, and we've even retrofitted some very useful controls missing from the originals – things like velocity control of filter cutoff and volume, for really expressive, playable sounds.
The Jupiter 6 soundset is a wonderful selection of rich analogue tones from Roland's wonderful twin-oscillator powerhouse. There are analogue EPs, hefty basses, sweet soaring string sections, big bright brass ensembles, moody atmospheres and strange unearthly alien noises – everything, in other words, that you'd hope to find in a serious studio workhorse like this. Whether you play them "as is", tweak them slightly to fit your tracks, or use them purely as starting points for sounds of your own, they're guaranteed to bring a classic polysynth vibe to your sounds. You can even layer them within Kontakt for massive, stacked sounds that would make an original hardware Jupiter gasp! Grab yourself the sounds of a bygone era…
---
(All our Kontakt instruments require a full copy of Native Instruments Kontakt v4.2.3 or higher (including all versions of Kontakt 5). Kontakt Player is not supported: instruments will load, but will time out after 15 minutes. See the FAQ for further information.)