Description

Funky little Italian beatbox • Twelve combinable preset rhythms which sync to your DAW • Individual kit pieces with full level, velocity and pan controls • Fills and Intros for each rhythm pattern • Massive great kick drum • Analogue warmth, Italian styling • Some seriously metallic hi hats • Tons of randomised round-robins to preserve the analogue vibe
---
Sleek, stylish and sporting a very tasteful black-and-cream livery, the Ritmo 12 is a very tidy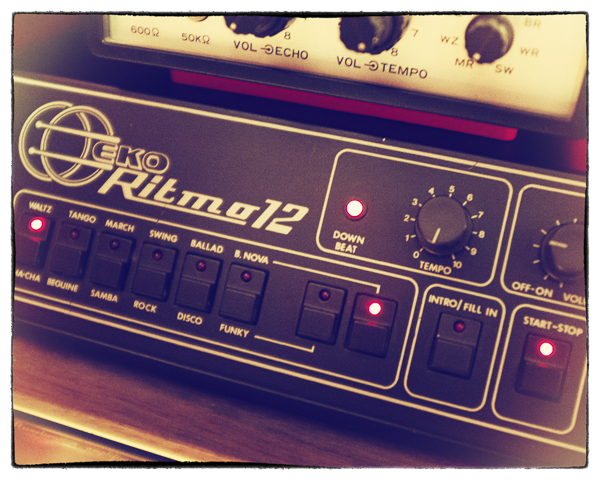 little drum box built in the early 80s by one of our favourite Italian synth manufacturers, EKO. (We've done a lovingly-recreated version of their P15 synth, too.) It has a wedge-shaped profile (impractical but oh so cool) and 36 onboard patterns, which are divided into 12 rhythms, 12 fills and 12 intros. There are some pretty cool options among the beats, too – our favourites are Disco, Funky and Swing, but even some of the old favourites like Cha Cha could find a home in a modern track if you spliced them over something a little edgier. Back in the day the idea was you could set things going with a footswitch, and toggle in fills on the fly while nailing your Italo-Disco chops on the keyboard of your choice, but here the options are far more exciting: layer your beats, stutter them, add your own patterns, and crank up the effects!
Sonically there's a lot to like about this little unit. The kick is mighty and meaty and the hats have some serious take-your-head-off attitude to them – so much so that you may want to dial in a little gentle high cut to tame them! The snare has a little woodiness to it as well as the typical analogue white noise, which lends it character; there are three pitches of toms to play around with; and there's a fun little cowbell buried in there as well. As usual, all of these kit pieces have been broken out with their own pan and level controls (or of course you can control level by MIDI velocity if you prefer, for a more humanised sound), while the original preset rhythms have been beatsliced so you can sync them to your DAW's host tempo. The kit pieces have also been sampled multiple times and these round-robins are randomised, so you get a proper, slightly erratic analogue experience!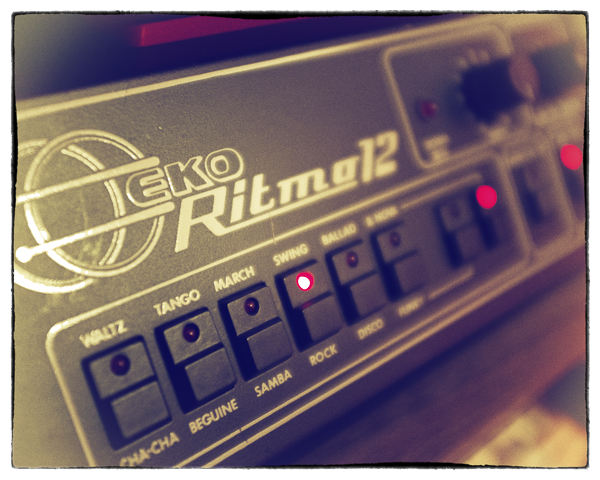 We've also bolted on our usual selection of tone-shaping circuitry, in the form of saturation, distortion, bit-crushing and an output limiter (which really helps move the tone into more punchy, aggressive territory if you want). Whether you're creating your own beats with a gently Italian flavour, or going full on with the retro rhythms for some late 70s / early 80s nostalgia, we think this little drum box is pretty cool.
---
(All our Kontakt instruments require a full copy of Native Instruments Kontakt v4.2.3 or higher (including all versions of Kontakt 5). Kontakt Player is not supported: instruments will load, but will time out after 15 minutes. See the FAQ for further information.)