Description
"It brings to mind circuit-glitched nastiness, yet its percussive wonders were created not with a soldering iron but via looping and time-stretching. There is sufficient variation in the lo-fi thumps and howls to deliver reliably whenever you're inclined towards the Dark Side" – Sound on Sound magazine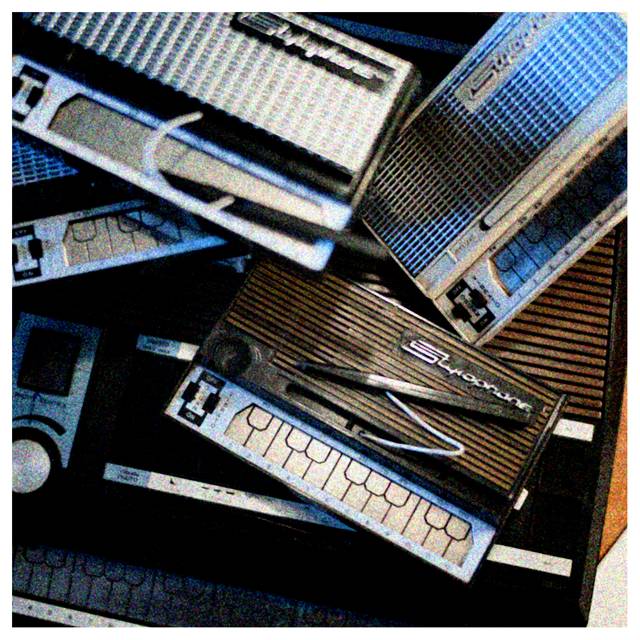 When we assembled all the vintage Stylophones for StyloSynth, quite a few of them turned out to be… well, less than perfect. Instead of making Stylophone noises, they buzzed, crackled, popped, squeaked, glitched and farted at us. So we recorded all of those gnarly little noises and played with them: dropped them in pitch, or looped them, timestretched them, faded them and fiddled with them until they sounded like drum hits, hats, crashes, and percussion. We even made some toms by twisting the Stylophone's tuning knob while smacking its little contacts.
The result is StyloDrum, a happy hotchpotch of Stylophone-based madness crammed into a tiny Kontakt footprint. StyloDrum consists of four kits spread across four octaves, each with at least a couple of gritty kicks and snares to hold down the backbone of your beat, and most with hats and crash too. Some have toms  or rim shots or claps… or perhaps some of those sounds have got left off in favour of scratches, glitches, squeals or other happy accidents that came our way while recording.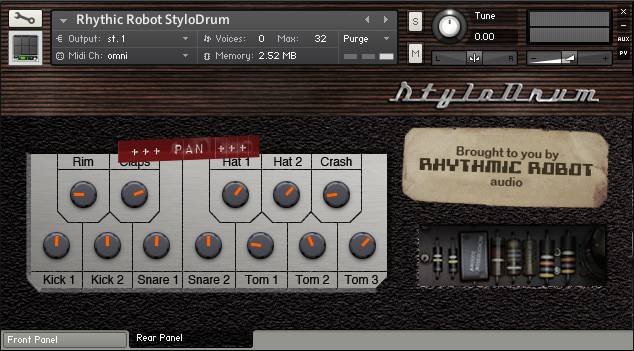 It's amazing how punchy some of these little blips and bloops sound when run through some Tube distortion, overdrive and the über-hefty Pump compressor. They're ideal for grime and glitch-based tracks, or anywhere that you think is too squeaky clean and needs grunging up a bit. And while they may blow your cones, at £5 they shouldn't break the bank.
Each hit can be individually level-controlled and panned via the rear panel. (Don't stick your fingers into that missing panel, though.)
This may not be the beatbox to replace your treasured 808, but it does offer something a bit different, genuinely original, and thoroughly analogue. So if you're in the mood for something from the outer limits, stick a StyloDrum in your mix today.
---
(All our Kontakt instruments require a full copy of Native Instruments Kontakt v4.2.3 or higher (including all versions of Kontakt 5). Kontakt Player is not supported: instruments will load, but will time out after 15 minutes. See the FAQ for further information.)