Description
Vintage transistor organ • Three core tones, plus bass register and blendable 4′ high-range • Thick and warm one moment, buzzy and angry the next • Punk, roots rock, reggae a speciality! • Built-in tone and envelope controls extend its capabilities to pads and synth-like tones

The source instrument for this neat little organ is the eye-catching Weltmeister T010, a candy-apple-red slice of nostalgia clearly aiming for the wannabe Vox owner on a tighter budget. It looks fantastic and it sounds like the Buzzcocks, so there's a lot to like right away.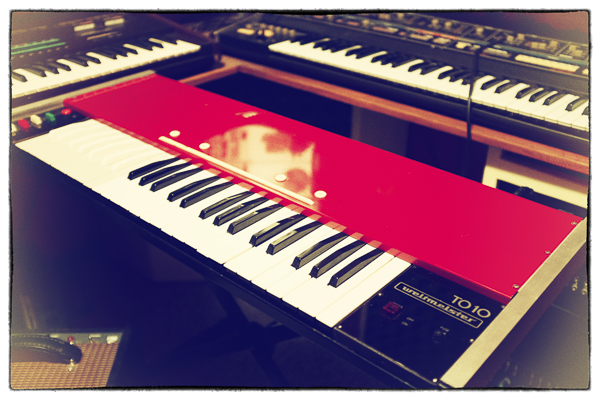 The T010 (not perhaps the catchiest name on the planet) boasts a split keyboard with bass tones on the left and a two-and-a-half octave lead zone on the right. The sound can be controlled via a small bank of sliders and switches on the left, which serve up fairly primitive tone-shaping courtesy of some 8′ and 4′ footage switches and a basic "balance" knob, which takes the high end off a bit. The switches each engage either tone 1, tone 2 or a combo unsurprisingly called tone 1/2. Tone 1 is a rounded smooth sound; tone 2 is thinner, buzzy, edgy and aggressive; the mixed 1/2 version tends more towards the 2 end of the spectrum but with some added warmth.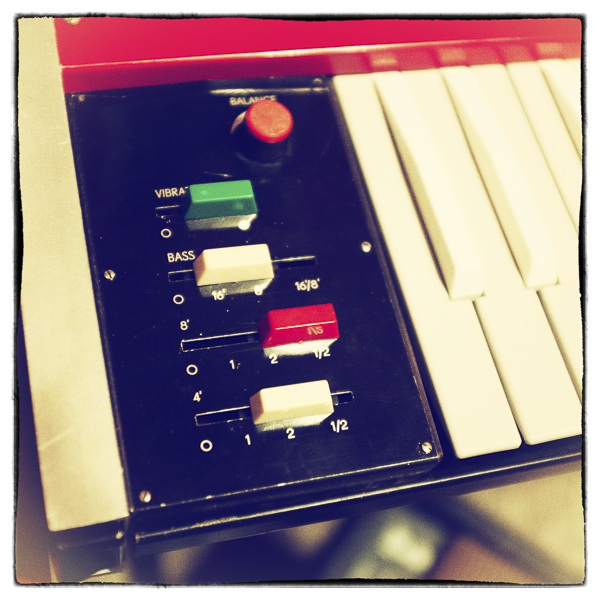 Our recreation keeps things similarly simple – this is definitely an organ not a synth – but we've allowed for a little artistic license in the sampling in order to extend T-Organ's capabilities somewhat. There's now control over Attack and Decay, which takes the sound nicely into pad territory; and while the core tone is still clicked in via switches, we've put the 4′ high tone on a blendable knob so that you can vary how much of it comes in. This is a very easy, but quite versatile, way of brightening up the sound; and in combination with the Tone filter circuit, you can "push and pull" – dialling up a harsh, buzzy tone with the 4′ knob and then smoothing its edges off with the Tone knob so that it's warm but still has definition. Meanwhile the Bass sound now extends across the whole keyboard, allowing you to layer it with the other footages or play it solo: with a dash of Drive it sounds like a big hug from a brown bear in a woolly jumper.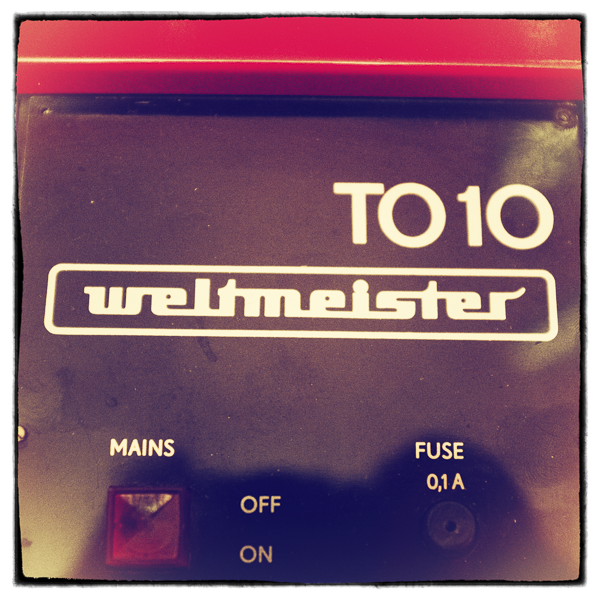 Further details include a Key Click button for accentuating the T010's distinctive thuddy attack;   a properly variable Vibrato (the original is simply on or off at a fixed frequency); Drive to warm the sound or drive it into distortion; and of course a palette of effects round the back to give you all kinds of Leslie, delay, chorus and output cabinet possibilities to play with. Best of all, we've also included our Lexicon-based Icon reverb circuit, which lets you play the T-Organ through classic convolved reverb patches from the past – plus a couple of cool spring reverbs, too, if you're going for that Kinks vibe.
The original T010 is a charismatic little beast, aiming to punch above its weight in a market where – clearly – the Vox Continental reigned supreme. It's surprising just how effective it is, with sounds that are familiar yet distinctive – able to carve a searing solo line through a mix or bed down in the background and just warm everything up nicely. We've really grown to like this one, and we hope you do too 🙂
---
(All our Kontakt instruments require a full copy of Native Instruments Kontakt v4.2.3 or higher (including all versions of Kontakt 5). Kontakt Player is not supported: instruments will load, but will time out after 15 minutes. See the FAQ for further information.) You can read more about the original Roland SH2000 here.