Description
Complex, involving, cyclically shifting sounds from six early-digital oscillators • Separate Attack waveforms to add characteristic bowing, plucking or blowing elements • 54 cyclical waveforms arranged from mellow and warm to bright and brash: choose how much tonal variation you want! • Excellent for PPG-style pads, drifting washes of sound, and grainy digisynth goodness • Over 90 factory patches to get you started, plus Glitch button for instant patch creation! • Over 2500 individual samples for a richly authentic tone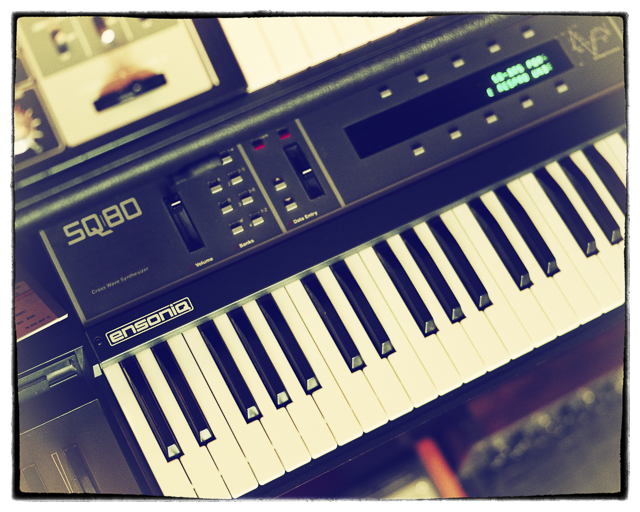 WaveCrest continues our fascination with the gritty sheen of early digisynths – in this case owing its sound to the lovely grainy warmth of the Ensoniq SQ80. Where the original keyboard has a familiar 3-oscillator architecture, though, WaveCrest departs from tradition in favour of something a little weirder: six cyclical oscillators plus an attack wave. The six cyclical waves are governed by phase-adjusted LFOs so that they rise and fall within the overall patch, constantly shifting its timbre. By choosing which waves are in play, and how quickly they cycle, you can dial up mellow swooshes of slowly-evolving sound, or shiny metallic patches that aren't a million miles from a poor man's PPG.
Onto the front of the cyclical waves you can also graft one of 12 Attack samples, making it simple to add a characteristic flute chiff, string bow or guitar pluck to the sustaining sound. These attacks can be independently adjusted for level, so it's perfectly possible to create patches without them for more impressionistic soundscapes.
Each cyclical wave can be selected from a pool of 54 waveforms with the common Wave Select slider. These are arranged in a musically-sensible way with mellow, warm-sounding waves at the bottom of the slider and bright, brash, metallic waves with higher harmonic content at the top. This makes it very easy to create patches which either shift subtly (choose six waves from a limited area of the slider's travel) or incorporate drastic tonal variation (choose alternately from the top and bottom of the slider scale). Then adjust how swiftly they cycle using the Sweep Rate knob, which has a range of approximately 10 seconds to 1 second. Or, of course, you can click at the Glitch button, which randomises the whole shebang – although it's cleverly predisposed to give you musically-useful results.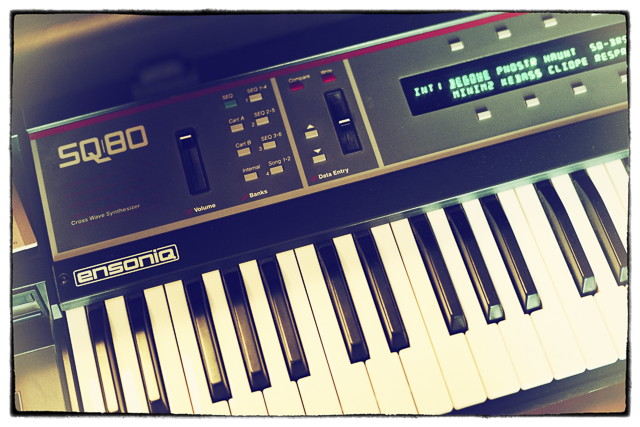 The whole smoothly-shifting waveform can then be further sculpted with the switchable 2- or 4-pole Low-Pass Filter, the dedicated High-Pass Filter, various LFOs, an Overload Circuit (for a bit of analogue-style warmth), and a Grain control which progressively reduces the bit-depth and sample rate for some bitcrushed, even-more-digital grunge. Round the back there are of course our usual Effects, and tucked down beside the Wave Select slider there's also a convolved Lexicon digital reverb for some period-authentic gloss.
WaveCrest excels at unashamedly digital pads with a lot of tonal movement: think the kind of sounds in the background of Peter Gabriel's early albums. Because the sound is designed right from the ground up to be cyclical and evolving, it's great for drones and sustained parts; though the Attack waves mean you can also get some cool percussive or tine-based sounds from it too. Whether you want something subtly shimmering or dramatically involved, WaveCrest can dial it up.
---
(All our Kontakt instruments require a full copy of Native Instruments Kontakt v4.2.3 or higher (including all versions of Kontakt 5). Kontakt Player is not supported: instruments will load, but will time out after 15 minutes. See the FAQ for further information.) You can read more about the original hardware Ensoniq SQ80 here.