They say there ain't no such thing as a free lunch, but turns out there is such a thing as free Kontakt instruments. Here you can help yourself to our freeware products. Go on, have as many as you like, they're free!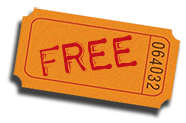 The Freebies list is steadily growing, and includes both little bits of fun and fully-featured, award-winning products. Help yourself and we'll add you to our mailing list for future cool stuff (but seriously, that's it; no spam, promise, and you can unsubscribe at any time.)
Rhythmic Robot free Kontakt instruments require a full version of Kontakt version 4.2.3 or later to run. You can load them into Kontakt Player but they'll time out after 15 minutes, so we recommend you use the full version of Kontakt.